Premium Mussels sustainably grown in the pristine waters of Prince Edward Island, fed only by mother nature.
For over 35 years, Atlantic Aqua Farms and our premium Canadian Cove Fresh Mussels products have set the standard for high quality that includes:
Focused on environmental stewardship, food safety and quality
Rope-grown in the pristine cold waters of Prince Edward Island, Canada
GAA / BAP Eco-certified and Canadian Organic Certification
Our farming site and practices are certified to the Canadian Organic Aquaculture Standard
Best Aquaculture Practices (BAP) — Atlantic Aqua Farms was the first mussel company farm in the world to receive GAA / BAP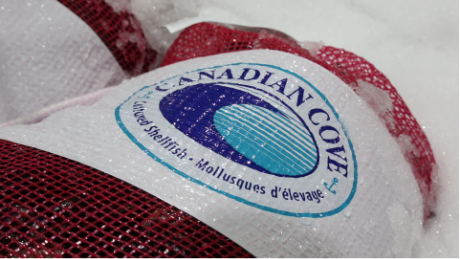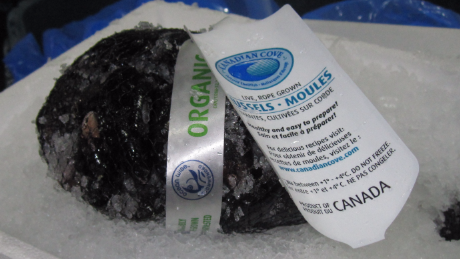 Atlantic Aqua Farms is proud to provide premium shellfish to major markets across North America & Asia. For more information on where to purchase Canadian Cove Mussels, please contact our office at 902.651.2563.
Our fresh mussels are available in a variety of different pack options to best suit your needs:
Food Service
1x25lb. Wet pack
2x25lb. Wet pack
5x10lb. Wet pack
10x5lb. Wet pack
5x5lb. Wet pack
1x10lb Dry Pack

Retail
25x2lb. Mesh or plastic wet pack
12x2lb. Mesh or plastic wet pack
10x2lb. Mesh or plastic wet pack
8x2lb. Mesh or plastic wet pack
5x2lb. Mesh or plastic wet pack
5x2lb Mesh or Plastic Dry Pack

We also pack vats 350lb to 1200lb with any combination of the Wet Packs above. Vats allow us to pack the mussels in extra ice providing exceptional shelf life and quality.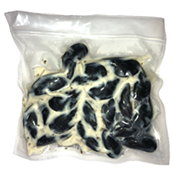 White Wine & Garlic Sauce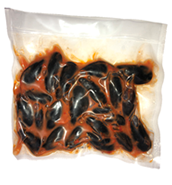 Marinara Sauce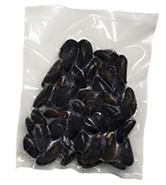 Custom Flavour Of Your Choice
Canadian Cove Frozen Mussels: We start frozen production in September and stop in May before the mussels go into their spawning cycle. We produce a one and two pound pre-cooked vacuum packed product in several size ranges either plain or in sauce. Our team can also customize and brand a sauce especially for you.
We believe there are several points which set our frozen mussels apart.
Only high quality Canadian Cove mussels are selected for processing.
We believe both the flavour and texture of our mussel meat is superior.
Our shells are slightly thicker and reduce the likelihood of splintering during processing.
When our frozen mussels are reconstituted they pop open.
Did you know… that Monterey Bay Aquarium's Seafood Watch program has included farmed mussels among their list of BEST CHOICES for seafood consumers. Their "Best Choices" are defined as abundant, well-managed and caught or farmed in environmentally friendly ways.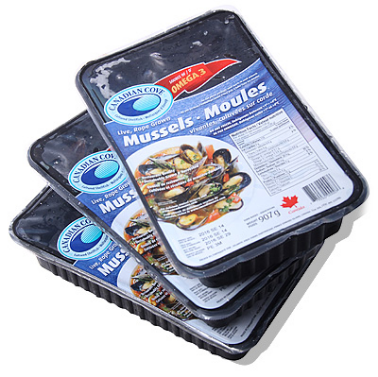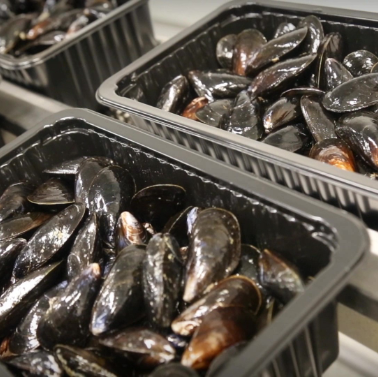 In 2007, Atlantic Aqua Farms was granted permission to process and ship a high oxygen tray pack.
The company developed the process over 8 years of in-house and third-party lab experimentation and trials with different gas mixes and packaging combinations to provide the optimum conditions for product quality and shelf life.
The mixture relaxes the mussels and puts them in a dormant state and extends shelf life. Supported by third party laboratory microbiological analysis, the Canadian Food Inspection Agency has granted our packs up to an 18 day shelf life. In addition to the long shelf life our high oxygen packaging is much more consumer friendly. Ninety percent of the mussels sold in Europe are sold in similar packaging. The High Oxygen Trays are currently packed in 8 x 2lb. cases.
For details on how to store our High Oxygen Tray Packs, check out our How To Store page? If you have more questions on our trays, feel free to contact us.
OTHER ATLANTIC AQUA FARMS BRANDS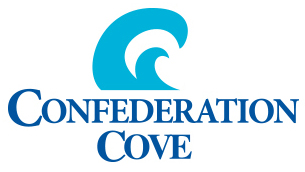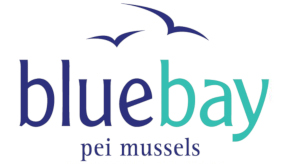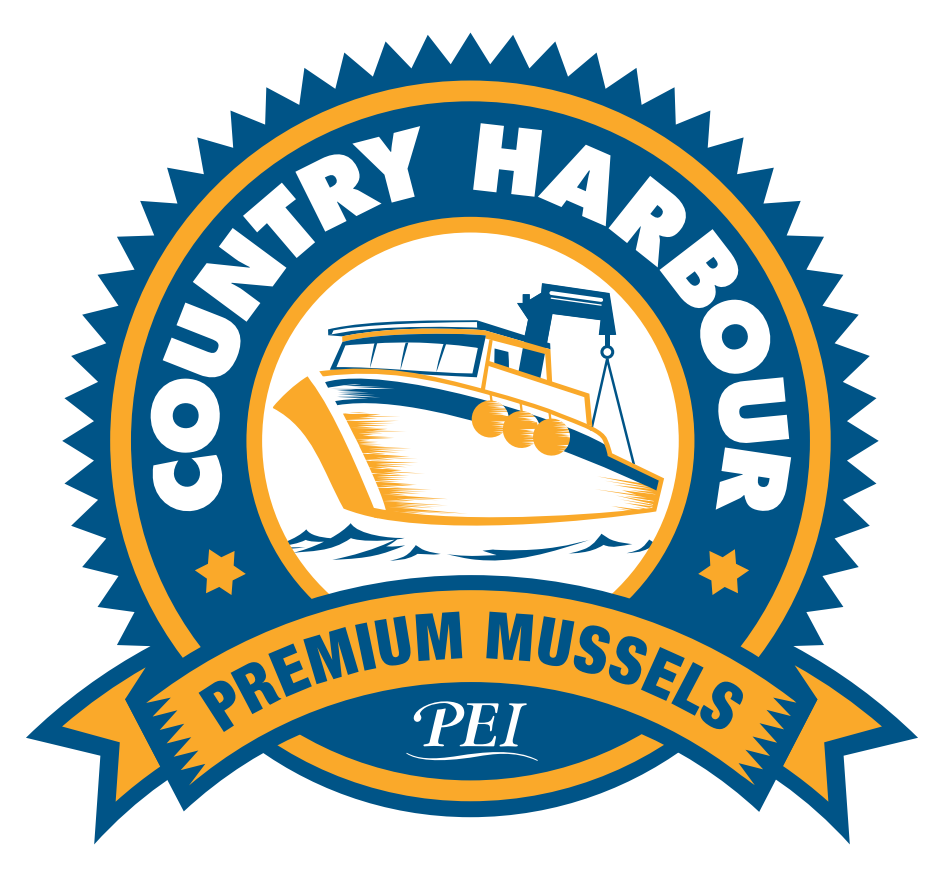 Discover how fun, tasty & easy fresh PEI Mussels can be!
NUTRITIOUS
Mussels are nutritional powerhouses, packed with vitamin c, lean protein, iron, antioxidants and a source of omega 3s
COMMITEMENT & CARE
Rope grown in their natural environment, and responsibly farmed with patience and care, all to ensure only the very best for your family's table
ALWAYS FRESH TO YOU
Harvested all year, PEI Mussels are farmed, processed and shipped to all major north american destinations.
QUICK & EASY
steamed mussels take less time to cook than a frozen pizza (no offence to the pizza!)