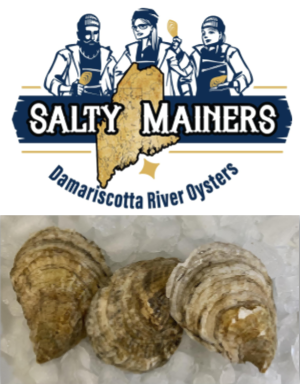 Salty Mainer Oysters are choice 3"- 3.5" oysters. Grown in the salty, sweet waters of the Damariscotta River. Grown in floating cages until they reach about 2" and then bottom planted for the final grow-out giving them their hard, deep-cupped, easy to open, beautiful shell.
Product Specifications
• Size: 3" – 3.5" CHOICE
• Species: Crassostrea virginica / Eastern Oyster
• Origin: Damariscotta River, Maine
Flavor Profile
• Known for their full, plump meats the flavor comes across as buttery cream with salt and finish clean and sweet.